For many years, the WVLR has held their retreats at the beautiful Higher Ground Conference and Retreat Center located at 3820 Logan Creek Lane, West Harrison, Indiana 47060. The Higher Ground has a motel/lodge that features 45 modern rooms with private bath facilities, and is climate controlled.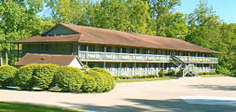 Also available are dormitory style buildings that are all carpeted, climate controlled. Large restrooms / showers are located on both sides of each dorm. Linens are not provided in these buildings.

Full RV/Camper Hook-up 30 amp are available for WVLR attendees.
Our church services and several workshops are held in the Graves Family Life Center. The Life Center accommodates up to 2000. The ladies that attend the WVLR are welcome to bring crafts, which are displayed in the large foyer of the Life Center.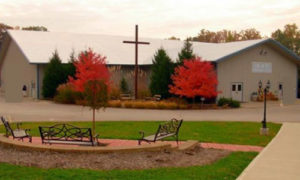 The luxurious Ferguson Dining Hall, seats 650-700. Delicious meals provided by the Higher Ground staff and memorable fellowship are enjoyed in the warm and inviting Ferguson Dining Hall.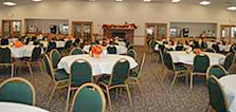 Local Hotel Information (if registering for the retreat only – excluding lodging):
Holiday Inn Express & Suites, Harrison, OH – 513/367/1111
Best Western Plus Whitewater Inn, Harrison, OH – 513/845/4970