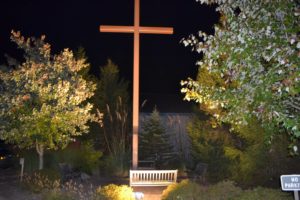 October 12 – 14, 2022 (Date Change)
Registration begins: Wednesday, 12:00 pm
Orientation begins: Wednesday 5:30 pm, Ferguson Dining Hall (Supper following orientation)
Morning Services begin: 10:00 am, Graves Life Center
Evening Services begin: 7:30 pm, Graves Life Center

Speakers for the WVLR
Day Speaker Sisters
Melanie Dean
Carolyn Meadow
Bethany Snow
Night Speaker
Sister Ruth Brimm
---
Workshop Speakers Sisters
Dellis Justice & Deb Parks
Fundamentals of quilting 101
When life gives you scraps make a quilt. Tips & tricks for quilt making.
Hannah Lloyd
Training the Church of Tomorrow
Teaching kids is one of the most important ministries. Come ready to expand your creativity, use your vocal abilities, and have a lot of fun in this workshop about children's ministry.
Gail Webb
Transform your home from Chaos to Cleanliness
This workshop is designed to help you smash the trash, clobber the clutter, and live a more stress-free life.
Chelsea Dodson
Fireside Chat (focused on young ladies)
When: Thursday evening, 10pm (following evening service)
Location: firepit behind the Life Center
Provided: hotdogs, marshmallows, hot chocolate and apple cider