We accept all major credit cards for registration payment. Online payment option available above.
Lodging Options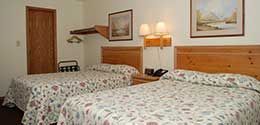 Motel Style Lodge Room – Registration Fees For the Entire Retreat in Motel Style Lodge Rooms (approximately 45 rooms available). When full, overflow can stay in a nice dormitory style building – bring your own towels & bedding:
$140.00 per person for 4 in a room**
$150.00 per person for 3 in a room**
$180.00 per person for 2 in a room**
$220.00 per person for 1 in a room**
**The above cost includes 2 night's stay, 5 meals, after church snacks, craft, offering and your notebook.
Holiday Inn Express & Suites, Harrison, OH (register for the retreat from the section, 'portions of retreat excluding lodging').
Portions of the Retreat Excluding Lodging
$50 – Thursday classes & lunch only
$25 per night – Dinner & night services only
$10 per night – Night services only
$85 – The entire retreat 'excluding' lodging**
**The above options require a nonrefundable deposit of $50 due by September 9th.
Order your WVLR Tee Shirt on our registration form!
Pre-Order & Pre-Pay for a WVLR Tee Shirt. All tee shirt orders must be placed by September 6th and paid for in addition to your deposit. (Only pre-paid tee shirts will be ordered.)
Sizes available: Small – XXX-Large
$15/Short Sleeve  ~  $20/Long Sleeve
A pastor's wife/coordinator of a group of 10 or more may attend the retreat for FREE!
Click here (coming soon) for our registration form (Adobe Acrobat is required).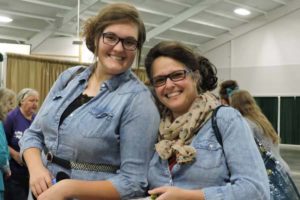 You must be at least 18 years of age or married to attend. 16 and 17 year olds may attend if accompanied by an adult. Everyone must register to attend. We will be recording the services this year on Flash Drives. The Flash Drives will have up to 2 night services along with the 2 general sessions, a variety of singing.